Sanofi: The Manufacturer of Taxotere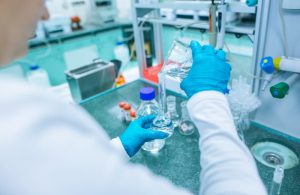 Sanofi is a massive, multinational pharmaceutical company that produces Taxotere, a chemotherapy drug that has led to permanent eye damage in many unsuspecting patients.
The dedicated Taxotere watery eyes lawsuit attorneys at Hotze Runkle PLLC have been fighting Sanofi on behalf of its victims for many years, so we know this company well. It has a complex history with many twists and turns. Over time, it has grown to a colossal behemoth with almost $40 billion in sales from its portfolio of well-known drugs, including Ambien, Dupixent, Allegra, and Zantac.
Sanofi's growth and profitability have come at the expense of cancer patients who trusted the claims about their products while facing a deadly disease. At this time of maximum vulnerability, Sanofi chose to prioritize its profits. They failed to warn their patients that taking Taxotere could come at the incalculable cost of a permanent, debilitating eye condition.
If you have suffered permanent eye damage after taking Taxotere, the attorneys at Hotze Runkle PLLC are here to help. Contact a Taxotere injury attorney today at (800) 763-6155 for a free consultation or take our online case evaluation quiz and a member of our team will contact you to further discuss your case.
History of Sanofi
Sanofi describes itself as "an innovative global healthcare company," driven by the intent to use science to improve people's lives. However, in their victim's opinions, many of Sanofi's products have wrecked people's lives.
Sanofi was founded in 1973 as a subsidiary of Elf Aquitaine, a French oil company seeking to diversify its portfolio. It brought together an amalgamation of cosmetic, healthcare, and animal nutrition firms under the leadership of French entrepreneur René Sautier. In those early years, the company focused on strengthening its pharmaceutical operations to make it more competitive internationally. It developed a diverse suite of drugs, including psychotropic, anticonvulsant, antiarrhythmic, and cancer drugs.
In 1999, Sanofi merged with Synthélabo, which L'Oréal owned at the time. The newly merged company also divested several ancillary businesses, such as beauty and animal care, to focus entirely on growing its pharmaceutical presence internationally. In 2004, Sanofi-Synthélabo acquired Aventis. It was known as Sanofi-Aventis until 2011 when it returned to its original name.
Sanofi Today
Today, Sanofi is a multinational corporation headquartered in Paris, France. According to a recent annual report, it has over 95,000 employees and operates in 90 countries with approximately 20 research and development sites and 70 production sites. Sanofi's products are available in more than 170 countries. In 2021, the company had 37.7 billion Euros in sales ($39.4 billion in U.S. dollars). It invested 5.7 billion Euros ($5.9 billion in U.S. dollars) in research and development that year, with 598 clinical trials currently underway and 91 projects in clinical development.
Which Drugs Does Sanofi Make?
Sanofi makes several well-known and highly profitable prescription drugs, including the following:
Ambien
Aubagio
Cerezyme
Dupixent
Flomax
Lantus
Lovenox
Plavix
The company also makes numerous over-the-counter drugs that would be very familiar to the average American family, including the following:
Allegra
Aspercreme
Cortizone-10
Gold Bond products
Icy Hot products
Rolaids
Zantac 360
Furthermore, Sanofi makes vaccines for the following diseases:
COVID-19
Hepatitis A
Hepatitis B
Influenza
Meningococcal meningitis
Rabies
Tetanus
Typhoid fever
Development of Taxotere
Docetaxel, which Sanofi sells under the brand name Taxotere, was patented by the company in 1986. It was initially developed by Rhône-Poulenc Rorer, an earlier iteration of the company Aventis, which Sanofi acquired in 2004. It was based on the discoveries by Pierre Potier, a renowned chemist and director of the Natural Substance Chemistry Institute at the French National Centre for Scientific Research, who first synthesized docetaxel using a natural precursor extracted from the English yew tree.
In 1996, the U.S. Food and Drug Administration (FDA) granted accelerated approval to Sanofi for Taxotere to treat patients with locally advanced or metastatic breast cancer. The FDA subsequently approved Taxotere to treat several other cancers, including stomach, prostate, head and neck, breast, and lung cancers.
Dangerous and Permanent Side Effects of Taxotere Arise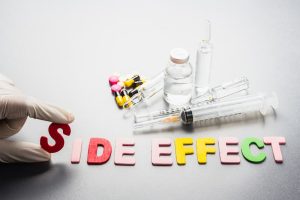 Problems with Taxotere began to arise quickly. Starting in 2000, medical researchers identified a connection between Taxotere and canalicular stenosis, which dozens of studies would confirm in the years to come. While Sanofi acknowledged that Taxotere could cause excessive tearing, it did not fully warn patients that canaliculus damage could happen shortly after commencing treatment and could be permanent.
Researchers also noted a connection between Taxotere and persistent alopecia, or hair loss, as early as 2006. While many cancer patients expect to lose their hair during chemotherapy, Sanofi did not warn patients that it could be irreversible. Recent studies that have followed patients for several years still found them suffering from permanent hair loss.
In 2009, the FDA sent a warning letter to Sanofi for distributing reprints of a clinical study that claimed Taxotere was superior to Bristol-Myers Squibb's Taxol. The letter stated their marketing of this study "is false or misleading because it presents unsubstantiated superiority claims and overstates the efficacy of Taxotere."
Lawsuits Filed Against Sanofi
Patients suffering from permanent conditions after treatment with Taxotere began exploring their legal options to hold Sanofi accountable for failing to warn physicians and patients of these long-term consequences. By 2016, patients suffering permanent hair loss from Taxotere had filed thousands of lawsuits, leading the court to consolidate those cases into multidistrict litigation (MDL). In 2022, the court established a separate MDL for lawsuits involving patients with permanent eye damage. Both cases are being heard in the U.S. District Court for the Eastern District of Louisiana.
In MDL litigation, bellwether cases are typically chosen as test cases for the larger group of lawsuits. In 2019, Sanofi won its first two bellwether cases regarding the hair loss MDL, but an appeals court overturned one of those cases in 2021.
The MDL case involving patients with eye damage remains in the pre-trial phase.
Contact Hotze Runkle PLLC Today for a Free Consultation with a Taxotere Injury Attorney
If you were harmed by devastating side effects from the chemotherapy drug Taxotere, contact Hotze Runkle PLLC today to learn how our attorneys are holding the drug maker Sanofi accountable. We are fighting for victims just like you around the country who were harmed by Sanofi's negligence.
Call (800) 763-6155 or use our case evaluation tool to get started with your Taxotere lawsuit today.
Related posts: