How Long Will the Taxotere Lawsuits Take to Settle?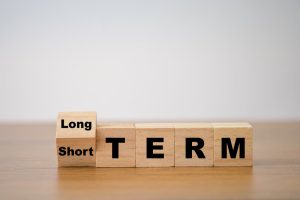 If you suffered harm from taking Taxotere, you might wonder how long it will take for the Taxotere lawsuits to settle and for you to get the compensation you need. The Taxotere lawsuit attorneys at Hotze Runkle PLLC are determined to hold the drug maker Sanofi accountable for harming unsuspecting cancer patients during a vulnerable time in their lives. We understand that you need financial resources now to support your treatment for Taxotere's dangerous side effects.
Hotze Runkle PLLC is fighting Sanofi right now, but lawsuits often take a long time. Our attorneys will do everything we can to resolve your case as soon as possible, but the legal system moves slower than we would like. We can't predict how long a settlement will take without reviewing the particulars of your situation.
To learn more about the legal process and how long it might take in your case, call Hotze Runkle PLLC at (800) 763-6155 to speak with one of our experienced drug liability attorneys, or submit a case evaluation form and a member of our team will contact you.
Do I Have a Legal Case Against Sanofi?
If you were prescribed Taxotere for cancer treatment and subsequently suffered harmful side effects from the drug, you may have a legal case against the drug maker Sanofi. Numerous studies have shown a connection between Taxotere and a permanent eye condition called canalicular stenosis, which results from irreversible damage to channels that drain tears from the eyes. Taxotere victims with canalicular stenosis may suffer from watery eyes, blurred vision, and chronic eye infections, among other debilitating symptoms.
While Sanofi knew about the harmful side effects of Taxotere, they failed to fully warn patients and their doctors about the immediate and permanent consequences of taking this dangerous drug. In the documentation accompanying the drug, in a section entitled "Post-marketing Experiences," Sanofi warned patients that excessive tearing due to lacrimal duct obstruction has been reported, but "These were reversible upon discontinuation of the infusion." Study after study has shown that, in fact, much of the eye damage attributed to Taxotere is permanent.
The attorneys at Hotze Runkle PLLC can help you pursue compensation from Sanofi for your Taxotere injury and associated losses, including the following:
Medical bills to manage and treat the harmful side effects of Taxotere, including surgery to address canalicular stenosis
Loss of income due to your injury
Loss of future income of your condition prevents you from working
Pain and suffering
Disfigurement
How to Prepare for a Taxotere Lawsuit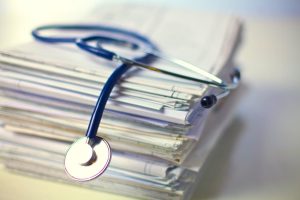 To know for sure if you have a legal case against Sanofi, you should consult a Taxotere injury attorney. If you choose Hotze Runkle PLLC to represent you, your first consultation with one of our experienced attorneys is free. In fact, you will never pay a dime out-of-pocket for our representation. Our attorneys work on a contingency-fee-basis. That means we only get paid if we succeed in recovering compensation for you, and then our fee is deducted from your settlement or judgment amount.
When you work with an attorney, they will help you prepare for a potential Taxotere lawsuit against Sanofi. They will listen to your story and ask questions. They will gather evidence that documents the following:
Your condition and its connection to taking Taxotere
The impact of your condition on your day-to-day life, including your ability to work
The financial cost of your condition now and over the long term
The psychological impact of your condition on your mental and emotional health
The impact of your condition on your family
To assist with this preparation, you should retain all documentation related to your Taxotere treatment, subsequent suffering, and current condition, such as the following:
Doctor bills
Hospital bills
Medical records
Prescription records
Employment and income records
Therapy records
Correspondence from your doctor, pharmacist, or insurance company
Will My Case Settle or Go to Court?
The attorneys at Hotze Runkle PLLC aim to resolve your case as soon as possible. Before we file a lawsuit, we will send a demand letter to Sanofi that outlines the facts of your case and the amount of compensation you need to be made financially whole from your losses. From there, your attorney may negotiate with the company until both sides agree to a fair settlement amount. If we can reach a mutual agreement, we may be able to avoid going to trial. If Sanofi refuses to settle on reasonable terms, our attorneys are not afraid to fight for your rights in court.
Hotze Runkle PLLC has successfully secured over $100 million for clients around the country suffering debilitating side effects from negligent pharmaceutical companies. We will not be deterred.
What Could Impact the Length of Taxotere Lawsuits?
Several factors could impact the length of Taxotere lawsuits, including the following:
Sanofi's response to a demand letter
Sanofi's reasonableness in negotiating a fair settlement
The strength of your case
The amount of evidence to review during the discovery phase
The number of pretrial motions
Each case is unique, so it is difficult to estimate with any specificity how long any Taxotere lawsuit might take. To understand how the facts of your case might impact how long you may wait for financial relief, you should consult with your attorney.
What Is the Current Status of Taxotere Lawsuits?
Taxotere victims who have suffered long-term, serious side effects have filed over 10,000 lawsuits against Sanofi. In 2022, a multidistrict litigation was established to consolidate all cases relating to permanent eye damage. Judge Jane Triche Milazzo will hear the cases in the U.S. District Court for the Eastern District of Louisiana. The litigation is currently in the pretrial phase, with both sides presenting motions to Judge Milazzo.
Contact Hotze Runkle PLLC Today to Speak with a Taxotere Injury Lawyer
If you suffered permanent eye damage after taking Taxotere, Hotze Runkle PLLC wants you to know that legal assistance is available. Our Taxotere injury attorneys are taking on the large pharmaceutical company Sanofi to hold them accountable for the destruction they have inflicted on thousands of innocent cancer patients.
Contact Hotze Runkle PLLC at (800) 763-6155 or submit a case evaluation form today to set up a free consultation with one of our dedicated Taxotere injury attorneys.
Related posts: