Taxotere Side Effects
Are you suffering from serious side effects due to treatment with the chemotherapy drug Taxotere? If so, you may be entitled to financial compensation. You should call (800) 763-6155 to discuss your case with a Taxotere lawsuit attorney from Hotze Runkle PLLC. We represent clients from all over the US. You do not have to face this painful time alone.
You can also take our Taxotere lawsuit quiz to find out if you may be eligible for compensation.
What Is Taxotere?
Taxotere is the brand name of the generic chemotherapy drug docetaxel. It is commonly used to treat cancer types, including breast, prostate, and neck. Taxotere is administered intravenously with an IV line and works by stopping cancer cells from multiplying.
Common Taxotere Side Effects
Like any medication, Taxotere use carries the risk of side effects and has contraindications. The manufacturer must disclose these so that doctors and patients can make informed decisions before beginning treatment.
Some side effects may be more serious than others and could include an allergic reaction to the drug and other critical conditions such as infection. A serious allergic reaction is considered a medical emergency that requires immediate attention. Patients are instructed to let their doctor know right away if they experience:
    Fever
    Trouble breathing
    Sudden facial swelling
    Trouble swallowing
    Hives or rash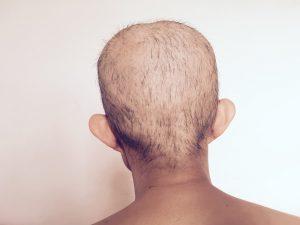 Common side effects of Taxotere include:
    Decreased appetite
    Diarrhea
    Constipation
    Nausea and vomiting
    Skin reactions at the site where the IV was administered
    Fatigue
    Pain in muscles or joints
    Sores in the mouth or on the lips
    Swollen hands or feet
    Changes in sense of taste
Taxotere also carries the risk of death as a side effect. Certain patients may be at higher risk of death from this drug treatment. These can include patients with liver problems or patients who have received treatment with chemotherapy medications containing platinum.
Undisclosed Side Effects of Taxotere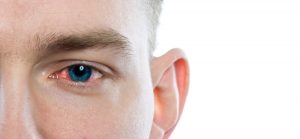 From the year 1998 until 2014, Sanofi-Aventis failed to provide warnings about the serious side effects of the drug they were manufacturing. This means that oncologists and patients were uninformed. They had no way of knowing that a patient's quality of life could be severely affected due to the epiphora side effect.
Epiphora is a condition that affects the eye in which there is excessive tearing. When this occurs because of treatment with Taxotere, the tearing is due to poor drainage of the tears. This means that the patient will continuously experience watery eyes and tears running down their face.
When the eyes' structures are functioning normally, tears serve to protect the eyes. They do this by keeping the eye moist and washing away debris. When an individual suffers from epiphora, the eyes water more than usual, resulting in soreness, blurred vision, light sensitivity, and soreness.
In addition, epiphora can lead to an even more serious condition called canalicular stenosis. This is a permanent and irreversible condition. While there are surgical treatment options for canalicular stenosis, they carry severe risks.
One such option is called dacryocystorhinostomy (DCR). This is a costly and painful surgery that can result in facial scarring. It also has the risk of infection, profuse bleeding, blindness, vision loss, and nerve damage.
It's also not guaranteed that the surgical procedure will be effective. This means that an individual suffering from canalicular stenosis may spend the money for the surgery, take on the severe risks, and still potentially not have a solution for this condition that severely impacts their quality of life.
Another uncommon side effect of Taxotere chemotherapy is liver damage. This could take the form of Hepatitis B or C, or acute liver damage.
Yet another undisclosed side effect that has been linked to Taxotere is a condition called peripheral neuropathy. This condition affects the nerves outside of the brain and spinal cord, causing weakness, numbness, and pain in the hands and feet.
Pursuing Compensation
You are not alone if you are the victim of canalicular stenosis after chemotherapy treatment with Taxotere. Many patients have experienced the same condition because of being treated with this drug. You need an experienced Taxotere lawsuit attorney who knows how to pursue the compensation you deserve.
You may be eligible to receive compensation for financial, emotional, and physical losses. These can include:
    Past medical expenses
    Medical expenses you will incur in the future, such as ongoing treatment
    Disfigurement
    Pain and suffering
    Loss of wages
    Loss of earning capacity
    Mental anguish
The process of pursuing compensation for losses due to Taxotere injury is complex. In order to receive compensation, you need a strong case. You need an attorney who knows how to navigate this process and fight for you because they've done it successfully many times before.
How Hotze Runkle PLLC Can Help
Our legal team has the resources to hold Sanofi-Aventis, the manufacturer of Taxotere, accountable. This multi-billion-dollar corporation has an obligation to inform patients about all known side effects, including canalicular stenosis. As a result of their failure to do so, Sanofi-Aventis is currently dealing with thousands of lawsuits.
Hotze Runkle PLLC has a depth of experience representing former and current cancer patients from all over the country who large pharmaceutical companies have harmed. Our attorneys have recovered more than $100 million for our clients. We understand how to build a strong case to pursue the compensation you may be entitled to. Our legal team will bring this knowledge and experience to your case as we fight for you.
You have been through enough already in your battle with cancer. Hotze Runkle PLLC believes your only job right now should be to focus on your recovery. We are ready to take over your case so you can put this devastating experience behind you.
Find Out If You Qualify for Compensation
If you underwent treatment with Taxotere and are the victim of harmful side effects, you may be entitled to receive compensation. You need to speak with an experienced Taxotere lawsuit injury attorney about your situation as soon as possible.
Contact Hotze Runkle PLLC today at (800) 763-6155 to schedule a consultation. We do not charge any fees unless we recover money for you. To determine if you may be eligible for compensation for your injuries, take our online quiz.