What Evidence Do I Need to Prove My Case?
What Evidence Do I Need to Prove My Case?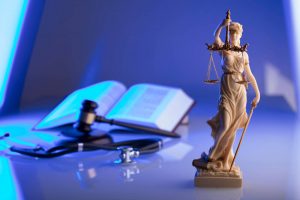 Taxotere is a chemotherapy drug that has been used to treat cancer in patients with breast cancer, prostate cancer, head cancer, neck cancer, stomach cancer, and lung cancer. While Taxotere, or docetaxel, has been shown to be an effective cancer treatment, successfully slowing the growth of cancer cells and preventing the spread of the disease in many cases, some distressing and dangerous side effects have recently been reported in patients who received the drug. Some patients have reported permanent hair loss, while others have reported that the drug caused eye problems and, in severe cases, vision loss.
As a result, thousands of lawsuits have been filed against Sanofi-Aventis, the manufacturer of Taxotere. These lawsuits allege that the manufacturer failed to warn the public about the risks associated with taking the medication. Plaintiffs have accused Sanofi-Aventis of neglecting to disclose the truth about Taxotere's potential to cause hair loss and vision problems even though they were aware of those risks.
As of March 2022, nearly 12,000 lawsuits had been filed in Louisiana federal court against the company on behalf of clients who say they suffered permanent hair loss after being treated with the drug, and 14 lawsuits had been filed alleging that the plaintiffs sustained eye damage or vision loss due to receiving Taxotere.
The Austin Taxotere lawsuit attorneys of Hotze Runkle PLLC are currently accepting clients who experienced symptoms of vision loss or other vision problems after receiving Taxotere as a cancer treatment. If you believe you qualify for a lawsuit, contact our team today to discuss your case and review your legal options. You will need to provide compelling evidence of your condition and the manufacturer's negligence for your case to succeed.
Who Qualifies for a Taxotere Lawsuit? 
Product manufacturers, including pharmaceutical companies, have a responsibility to design and manufacture products that are safe for human use or consumption. When manufacturers fail to uphold this obligation, they can be held liable for their negligence through a product liability claim or lawsuit.
If you were diagnosed with cancer, were treated with Taxotere, and later developed any of the following signs and symptoms of vision loss or eye problems, you might qualify for a Taxotere lawsuit:
Severe pain in the eye area
Sudden vision loss
Swelling eyelids
Soreness
Blurred vision
Enlarged blood vessels
Epiphora or watery eyes
Sensitivity to light
Redness
Cancer patients who were treated with Taxotere have also reported other eye-related issues, including headaches, eye infections, dry eyes, cloudy lenses, and impaired vision. To determine whether you have a strong case against the manufacturer, you'll need to schedule a free consultation with an experienced product liability lawyer.
Evidence That Could Be Used to Prove Your Case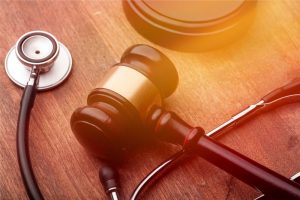 Even if an attorney agrees that you have a legitimate claim, you will need to present strong evidence that clearly demonstrates that the manufacturer was negligent. You also need to show that you were diagnosed with cancer, you received Taxotere as part of your treatment plan, And you were later diagnosed with vision loss or another serious condition.
A skilled lawyer can help you quickly gather and preserve the evidence that you need to build a solid case against the defendant. Some common types of evidence that can be used for a Taxotere lawsuit include:
Medical records, including records that show you were diagnosed with cancer, that your doctor prescribed Taxotere, and that your optometrist diagnosed you with an eye condition. The more medical records you can supply, the better. If you had to have eye surgery, you should include documentation of the surgery as well.
Medical expert testimony
Photo and video evidence
Personal testimony that describes your condition and the progression of your symptoms
With the help of a seasoned lawyer, you will also need to assess losses in your case. For instance, medical expenses, lost income (if you needed to take time off work during your recovery), reduced future earning capacity (if your vision problems prevent you from performing the job you used to do), and non-financial issues like pain and suffering are all losses that you can seek financial relief for. Your attorney can help you estimate the total value of your claim so that you have a starting point for settlement negotiations.
To prove your case, your attorney will need to gather and present evidence that shows that Sanofi-Aventis had a duty of care to produce and market safe drugs and to warn the public of any possible risks associated with using Taxotere. Your attorney must also show that the company failed to uphold this duty of care through their negligence, that their negligence directly led to your condition, and that you suffered compensable losses as a result.
Contact a Taxotere Lawsuit Attorney Today
Were you diagnosed with epiphora, vision loss, or another eye condition after being treated for cancer using Taxotere? Contact a national mass tort litigation lawyer from Hotze Runkle PLLC for a free case evaluation today. You can reach us at (800) 763-6155 to schedule an appointment.