How Does Taxotere Work Against Head/Neck Cancer?
How Does Taxotere Work Against Head/Neck Cancer?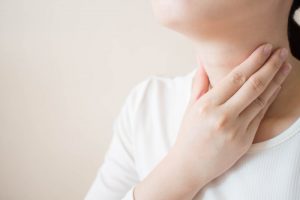 Also referred to as docetaxel, Taxotere is a taxane chemotherapy drug produced and sold by drugmaker Sanofi-Aventis. It is used to treat patients with certain types of cancer, including head/neck cancers, breast cancer, lung cancer, prostate cancer, and stomach/gastric cancer. It is approved by the FDA for the treatment of locally advanced SCCHN (squamous cell carcinoma of the head and neck) and is frequently used in combination with the drugs cisplatin and fluorouracil.
Although Taxotere was determined to be an effective treatment for cancers of the head and neck, it does come with a black box warning label indicating the potential for some severe side effects. Recently, the drug has also been linked to eye problems (such as epiphora, or excessive tearing) and even vision loss by numerous studies.
Let's examine how Taxotere works to fight cancer and what some of the potential side effects and risks are.
Taxotere as a Treatment for Head/Neck Cancer
According to Cancer Connect, squamous cell is the most common type of head and neck cancer. When squamous cells cannot be removed surgically, Taxotere can be an effective treatment for locally advanced cancer cells (i.e., the cancer has spread from where it originated but has not spread to other areas of the body). It can be even more effective when used in conjunction with drugs such as Platinol (cisplatin) and fluorouracil.
Taxotere is designed to inhibit the spread of cancer in the body by literally "freezing" the internal skeleton of cancer cells, thereby preventing those cells from dividing and multiplying. As cancer cells are growing, the "microtubules" that make up each cell's skeleton break down and then reconstruct themselves.
By interrupting this process, Taxotere can effectively stop cells from growing and spreading. Because cancer cells divide at different rates, drugs like Taxotere are typically administered in cycles. Chemotherapy drugs like Taxotere are administered through an IV.
The initial study that led to the FDA approving Taxotere consisted of 358 subjects who had inoperable SCCHN. None of the patients in the study had received any prior chemotherapy. The patients were separated into two groups, with one group receiving Taxotere, cisplatin, and fluorouracil, while another group only received Taxotere and cisplatin.
Patients who received Taxotere had a progression-free survival rate of 11.4 months, while patients who did not have a progression-free survival rate of just 8.3 months. In terms of overall survival rates, patients who received Taxotere survived 19 months, while patients who did not receive the drug survived 14.2 months.
Potential Side Effects of Taxotere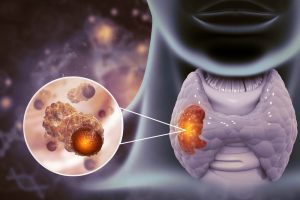 Taxotere is known to cause some mild to moderate side effects, including nausea, vomiting, diarrhea, constipation, hair loss, swelling at the IV injection site, pain in the injection area, loss of appetite, fingernail and toenail changes, and temporary hair loss.
Five particularly severe side effects are listed on the drug's black box label. They include hepatotoxicity, fluid retention, hypersensitivity, neutropenia, and toxic death. Very rarely, Taxotere has caused leukemia in certain patients.
Recent research has demonstrated that the drug may also cause vision changes, vision loss, and other eye-related issues. None of these side effects are listed on the drug's warning label, and as a result, some cancer patients who received Taxotere have begun to file lawsuits against the drugmaker.
Taxotere Lawsuits
The Taxotere lawsuits allege that the drugmaker knew that Taxotere had the potential to cause excessive tearing and other eye problems but neglected to warn the public. A total of 14 lawsuits have been filed in a Louisiana federal court as of March 2022 on behalf of people who have suffered epiphora and other eye-related conditions. The plaintiffs allege that Sanofi-Aventis failed to manufacture a drug that was safe for use in cancer patients and that because they failed to disclose the potential side effects associated with receiving Taxotere, they are liable for medical expenses, lost income, and other losses suffered by the plaintiffs.
Contact a Taxotere Lawyer Today
If you were diagnosed with cancer and you were treated with Taxotere, you could be entitled to recover compensation if you subsequently developed eye problems, including epiphora, blurry vision, or vision loss. You deserve a chance to hold Sanofi-Aventis accountable for their negligence.
Our Austin-based Taxotere lawsuit attorneys at Hotze Runkle PLLC have extensive experience going toe-to-toe with large pharmaceutical corporations. We will handle every aspect of your case for you, from gathering evidence in support of your claim to negotiating a settlement on your behalf and representing you in court if necessary. Contact us today for a free consultation by calling our office at (800) 763-6155.