How Does Taxotere Work Against Breast Cancer?
How Does Taxotere Work Against Breast Cancer?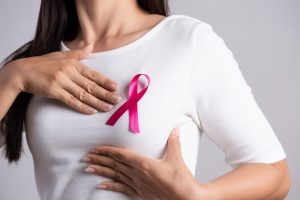 Taxotere, also known as docetaxel, is a chemotherapy medication that has been used to treat many different types of cancer, including breast cancer, prostate cancer, neck cancer, head cancer, lung cancer, and stomach cancer. Taxotere was created by Sanofi-Aventis and is classified as a taxane chemotherapy drug.
How Taxotere Works in Breast Cancer Patients
Chemotherapy drugs are designed to prevent cancer cells from dividing and multiplying, which is how cancer spreads and grows in the body. Taxotere is used to fight breast cancer by freezing the cancer cell's internal skeleton, thus inhibiting cancer cell division, according to Sanofi-Aventis.
Specifically, the drug freezes the "microtubules" in cancer cells. These cells are responsible for constructing the cell's skeleton. When the drug hinders the process of building the cell's skeleton, cancer cells eventually die. Because cancer cells divide at different speeds, depending on the type of cancer, physicians tend to administer chemotherapy drugs in phases with the goal of disrupting the cell division cycle.
Cancer patients typically receive Taxotere intravenously. The drug's label directs medical providers to administer the drug over the course of an hour, once every three weeks. Receiving Taxotere may cause an allergic reaction in some patients, which is why physicians typically administer oral corticosteroids prior to treating patients with Taxotere. Corticosteroids can mitigate and reduce swelling and other allergic reactions while treatment is ongoing. In severe cases, allergic reactions to Taxotere may include anaphylaxis. If a patient experiences significant side effects, the physician may modify their dose.
Doctors determine a patient's dosage by evaluating their unique circumstances, including the type of cancer they are suffering from, but according to the label on the medication, locally advanced or metastatic breast cancer is typically treated using a dose of 60 mg/m2 to 100 mg/m2.
When Taxotere is being administered to treat breast cancer in conjunction with other chemotherapy drugs, the dosage is typically set at 500 mg/m2 once every three weeks (over the course of six cycles). In other cases, doctors may administer doxorubicin 50 mg/m2 and cyclophosphamide and then administer 75 mg/m2 of Taxotere one hour later.
Side Effects of Taxotere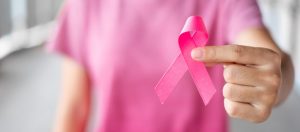 Taxotere has numerous known side effects. Some of the less severe side effects of the drug include vomiting, diarrhea, constipation, nausea, lack of appetite, hair loss, swelling and pain at the injection site, and nail changes.
Some known side effects of Taxotere are serious. Two of the most frequent side effects of the drug are fluid retention and blood disorders. The drug has been shown to reduce white and red blood cell counts. In rare cases, the drug has been shown to cause leukemia.
In fact, Taxotere has a black box label that specifically lists five conditions that can result from Taxotere treatment, including severe and potentially fatal hypersensitivity, hepatotoxicity, neutropenia, and fluid retention. The label also lists toxic death as a potential result of taking Taxotere.
Taxotere Lawsuits
Other possible side effects of taxane chemotherapy agents like Taxotere include severe eye problems, including epiphora (excessive tearing) and even vision loss. While other side effects of the drug are well-known, emerging research has demonstrated a link between Taxotere and subsequent eye problems.
A recent study evaluated a cohort of women who received Taxotere as part of their cancer treatment and found that they had a higher risk of developing epiphora and optic neuropathy, as well as a vague but still elevated risk of developing cystoid macular edema. The researchers concluded that oncologists and ophthalmologists should be aware of these risks when using taxanes to treat women with breast cancer.
As of March 2022, 14 lawsuits had been filed in Louisiana federal court alleging that the drugmaker, Sanofi-Aventis, failed to disclose these risks to patients, even though they were aware that Taxotere had the potential to cause excessive tearing, other severe eye conditions, and vision loss. The plaintiffs are seeking damages for surgical and medical expenses required to treat their condition, along with other losses.
If you are suffering from an eye condition or vision loss after receiving Taxotere to treat breast cancer, you could be entitled to take legal action against Sanofi-Aventis for failing to warn the public about the dangers associated with its product.
Contact a Taxotere Lawsuit Lawyer
The Austin Taxotere lawsuit attorneys at Hotze Runkle PLLC have the knowledge and experience to help you seek the financial relief you deserve if you were harmed by taking the drug. Contact our national mass tort litigation attorneys today for a free consultation to discuss your legal rights and options. You can reach our office by phone at (800) 763-6155.