How Does Taxotere Work Against Stomach Cancer?
How Does Taxotere Work Against Stomach Cancer?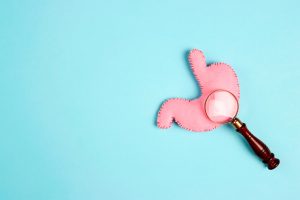 According to a 2008 review published in Therapeutics and Clinical Risk Management, gastric cancer is a worldwide health issue that causes more than 800,000 deaths around the globe each year. While chemotherapy has been used to ease gastric cancer symptoms, survival rates have not significantly improved because this type of cancer is often discovered when it is already in an advanced stage.
The study specifically examined the role of docetaxel (also known by the brand name Taxotere, among others) as a "reasonable treatment option" for gastric cancer that showed promising results in patients with the disease. Below, we will examine how Taxotere works to fight stomach cancer and review the side effects patients have experienced after receiving the drug, including some alarming new findings that link Taxotere to vision loss and other eye problems.
How Taxotere Is Used to Treat Stomach Cancer
Taxotere works by inhibiting cancer cell division. Cancer spreads when abnormal cancer cells divide and multiply, and Taxotere attempts to interrupt this process by "freezing" the microtubules that make up cancer cells' internal skeleton. This stops the process of cell division and, eventually, kills cancer cells in the stomach.
Stomach cancer patients usually receive Taxotere over the course of one hour every three weeks through an IV. Taxotere is often administered alongside corticosteroids to manage allergic reactions, which may include swelling at the site of injection. These corticosteroids are administered orally, usually in the days prior to the start of chemotherapy. If more serious allergic reactions such as anaphylaxis occur, a patient's doctor might reduce their dosage. Anaphylaxis is characterized by shock, breathing difficulties, and a drop in blood pressure.
Dosage is typically determined based on the type of cancer the patient has been diagnosed with. For example, according to Drugs.com, stomach cancer (also known as gastric cancer or gastric adenocarcinoma) is typically treated with 75 mg/m2 of Taxotere over the course of one hour. On the same day, doctors tend to administer 75 mg/m2 of cisplatin over the course of one to three hours. Fluorouracil is then constantly administered at a dose of 750 mg/m2 over five days once the cisplatin infusion has ended. This treatment regimen is repeated once every three weeks.
Physicians must administer antiemetics and ensure that patients are properly hydrated during treatment. Depending on the severity of the side effects experienced by the patient, the doctor may adjust the dosage to mitigate them. Common side effects of Taxotere reported in stomach cancer patients include nausea, vomiting, loss of appetite, changes to fingernails and toenails, swelling at the site of the IV injection, diarrhea, constipation, and hair loss.
More severe side effects have also been noted. Taxotere has a black box warning that specifically highlights five serious conditions that some patients have suffered after receiving Taxotere, including fluid retention, hepatotoxicity, hypersensitivity, neutropenia, and toxic death.
Taxotere Lawsuits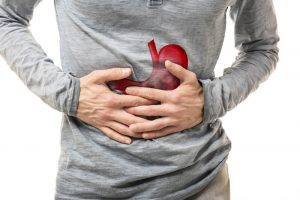 In addition to other side effects commonly associated with Taxotere, and the potentially severe side effects listed on the drug's black box label, some patients have reported alarming symptoms, such as vision loss and other eye problems after being treated with Taxotere. In fact, recent studies have shown that there is a direct connection between cancer patients receiving Taxotere and an elevated risk of epiphora, optic neuropathy, and cystoid macular edema.
As of March 2022, plaintiffs who developed eye problems after being treated with Taxotere have filed federal lawsuits in Louisiana against Sanofi-Aventis, the manufacturer of Taxotere, alleging that the company knew the drug had the potential to cause eye issues, including vision loss, but did not warn the public about these risks.
If you were diagnosed with an eye issue after being prescribed Taxotere as part of your stomach cancer treatment, you might qualify to pursue compensation. You should speak with an attorney right away to determine your eligibility. Litigation in the Taxotere lawsuits is currently ongoing, and no settlements have been reached, but many firms are currently accepting new cases.
Contact a Taxotere Lawsuit Attorney Today
If you were diagnosed with stomach cancer, received Taxotere as a chemotherapy drug, and later developed epiphora, vision loss, or other eye problems after your treatment, you might qualify for a Taxotere lawsuit. Call Hotze Runkle PLLC at (800) 763-6155 to speak to a national mass tort litigation attorney at your earliest convenience. We have the resources to help you seek the financial relief you deserve. You might be eligible for compensation for surgery and other medical costs, lost income, reduced future earning capacity, pain and suffering, and other losses.