All About Taxotere
If you have been diagnosed with canalicular stenosis after being treated with the chemotherapy drug Taxotere, you may be entitled to receive financial compensation. We understand that this is a devastating time. However, you do not have to face this alone.
Hotze Runkle PLLC is here to support you through this painful experience. Contact a Taxotere watery eyes lawsuit lawyer at (800) 763-6155 to speak with a member of our legal team about your case. To find out if you may qualify for compensation, you can also take our online quiz.
What Is Taxotere?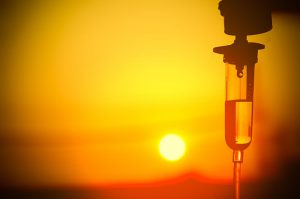 Taxotere is the name of a chemotherapy drug that is prescribed chiefly for treating breast cancer. The generic name of this drug is docetaxel. Taxotere is a taxane chemotherapy drug that is still in use today. Taxotere has been approved for treating:
      Prostate cancer
      Stomach cancer
      Lung cancer
      Head cancer
      Neck cancer
Taxotere is administered by injection using an intravenous (IV) line. The drug inhibits the growth of cancer cells which helps prevent cancer from spreading throughout the body.
Taxotere was approved by the Food and Drug Administration (FDA) in 1996 for breast cancer treatment. The manufacturer of Taxotere is a company called Sanofi, which was previously known as Sanofi-Aventis.
Does Taxotere Have Side Effects?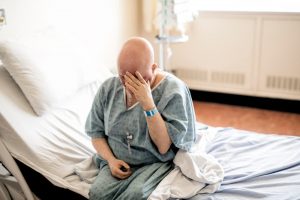 All medications potentially have side effects. These are listed in the documentation that is included with the medication. Before beginning treatment, a physician discusses side effects with each patient, so they know what to expect. When they do so, patients can then decide if a medication is right for them. They can weigh the potential risks against the expected benefits before they proceed.
Common side effects of Taxotere include:
    Dry eyes
    Dizziness
    Nosebleeds
    Nausea
    Diarrhea
    Constipation
    Bleeding gums
    Sore throat
    Muscle pain
    Chest pain
    Chills
    Fatigue
    Infection
    Alopecia (hair loss)
    Low white blood cell count
    Low red blood cell count
    Peripheral neuropathy (tingling or numbness in limbs)
    Blood in urine or stool
    Infusion site reactions
    Irregular heartbeat
In addition to these side effects, many patients have also experienced a dangerous condition that affects the eyes. Specifically, the result is often tears streaming down a patient's face due to an obstruction in tear ducts. Sanofi-Aventis did not list this side effect. Because of this failure to disclose the side effect, patients could not consider this before deciding to begin treatment with Taxotere.
How Does Taxotere Lead to Canalicular Stenosis?
Secretions from Taxotere can interact with bodily fluids, such as tears. This can result in an eye infection leading to a condition called epiphora. This term refers to an abnormal overflow of tears from the eye.
Epiphora can ultimately cause a condition called canalicular stenosis. Symptoms can include:
    Chronic eye infections
    Blurred vision
    Swollen eyelids
    Headaches
    Sensitivity to light
    Clouded eye lens
    Central vision loss
These serious symptoms can severely impact a patient's daily life. Research has shown that symptoms do not disappear after discontinuing treatment with Taxotere. Canalicular stenosis is an irreversible condition that has permanent and lasting effects.
Are There Treatments for Canalicular Stenosis?
Patients who suffer from canalicular stenosis do have potential options they can explore for treatment. However, these come with their own inherent risks, which can result in other medical conditions. Because of this, these treatment methods may not be for everyone.
The first such treatment method is a surgical procedure called dacryocystorhinostomy (DCR). This involves making an incision between the eye and nose to create a new passageway for tears to travel and drain. Risks of DCR include:
    Blindness
    Uncontrollable bleeding
    Nerve damage and tissue damage
    Severe facial scarring
    Sinusitis (sinus infection)
In addition, it's also possible that the procedure may not be effective. This means that even if you choose to undergo DCR and expose yourself to all these risks, you still might not receive any benefit from the surgery.
For patients with severe cases of canalicular stenosis, another surgical procedure may be an option. This is called conjunctivodacryocystorhinostomy (CDCR) and involves inserting a tiny glass tube to help drain tears. However, this procedure has the same potential risks as DCR. This includes the risk that the procedure may be ineffective and your symptoms of canalicular stenosis may not be alleviated.
Do I Need an Attorney?
Each case is different and whether compensation is available depends on a variety of factors. If you underwent treatment with Taxotere, you need to speak with a Taxotere injury attorney. You may be entitled to receive compensation if you are suffering from canalicular stenosis because of being treated with Taxotere. Hotze Runkle PLLC represents people from all across The United States.
The process of pursuing compensation for Taxotere injuries is complex. By filing a lawsuit for your losses from Taxotere treatment, you are essentially facing Big Pharma. It's critical that you discuss your case with an experienced lawyer who has successfully navigated this process and recovered compensation for their clients. You need an attorney who will build a strong case to fight for you.
Hotze Runkle PLLC will pursue the maximum amount of compensation to which you may be entitled. There are many potential components of compensation, including:
    Medical bills
    Disability
    Loss of income
    Loss of future earning capacity
    Pain and suffering
    Disfigurement
When you choose Hotze Runkle PLLC to represent you, you can trust that we have your best interests at heart. You can rest easy knowing there are no upfront fees and no fees whatsoever until we recover compensation for you.
Take Our Quiz To Find Out If You Qualify To Pursue Compensation In A Taxotere Lawsuit
If you are a victim of canalicular stenosis after undergoing treatment with the drug Taxotere, you may be entitled to compensation. Hotze Runkle PLLC is here to guide you through this emotional time. Call us at (800) 763-6155 to schedule an appointment with our experienced legal team. In addition, you can take our quiz to determine whether you are eligible to receive financial compensation.