What Documents Do I Need from My Doctor for My Lawsuit?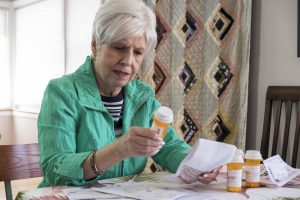 Sanofi-Aventis is a multi-billion pharmaceutical corporation that develops and manufactures a variety of over-the-counter and prescription drugs. One of these drugs is docetaxel, a chemotherapy drug sold under the brand name Taxotere. 
Taxotere was originally approved as a treatment for breast cancer in 1996 and has since been utilized to combat multiple other cancers. But unfortunately, dozens of studies have demonstrated compelling links between the administration of Taxotere and the development of certain harmful and irreversible conditions.
One of those conditions is called canalicular stenosis, a symptom of which is 'extreme watery eyes' or epiphora. If not detected and treated in time, canalicular stenosis is irreversible, although there are a few treatment options and ways to manage the symptoms. Other patients have also experienced permanent hair loss and severe nail-related side effects after taking the drug.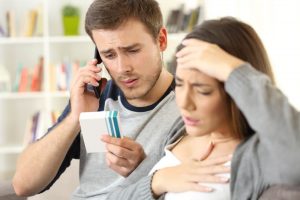 Despite decades of warnings from eye experts, Sanofi-Aventis refuses to inform Taxotere users of the potential side effects of the drug or the preventive measures that can effectively minimize related health risks. As a result, Sanofi-Aventis is now facing lawsuits from thousands of cancer patients accusing the company of engaging in false advertising and actively misleading consumers.
At Hotze Runkle PLLC, our Texas injury lawyers are committed to representing current and former cancer patients from all over the country who have suffered harm due to the negligence of Big Pharma. We have secured more than $100 million to date in fair compensation for deserving clients and will continue to stand up for local victims of corporate greed. Take the case evaluation quiz to find out if you are eligible to join the lawsuit and receive compensation for your Taxotere-related injuries.
When we go to work for Taxotere victims, our attorneys typically rely on extensive documentation as proof of corporate negligence. For that, we have compiled the following guide for the various types of documents you'll need to obtain from your doctor to support your legal claim.
The Importance of Documentation in a Taxotere Lawsuit
The most challenging aspect of defective drug lawsuits, such as Taxotere claims, is demonstrating a causal link between your condition and the medication. It's not enough to simply show that you have a condition and that the drug is potentially dangerous. To hold the manufacturer financially accountable, you must supply compelling proof drawing a direct line from your use of the drug to the development of the condition.
Even when you can establish a strong link between Taxotere and your condition, pharmaceutical companies may attempt to poke holes in your case by suggesting that pre-existing conditions or improper administration of the drug played a role. This is where the need for extensive documentation comes in. An experienced product liability attorney can help you gather and organize a clear timeline of evidence to prove your claim and secure compensation for your injuries. 
What Kinds of Documentation Should I Gather?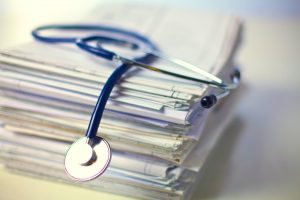 As you prepare yourself for a dangerous drug lawsuit, it's best to keep track of every single document related to your medical care. This includes documentation of the specific treatments you received, any bills you paid, and any receipts you got in return. 
Your Taxotere lawsuit attorney can provide specific details about the types of documents you'll need for your lawsuit, but any of the following types of documentation can support your claim:
Evidence that you were administered Taxotere for chemotherapy

Medical records describing your medical conditions and side effects

Statements from doctors describing the side effects of your medications

Photos, diagnostic imaging, or lab results showing evidence of the condition

Records of specific treatments such as chemo sessions or surgeries

Medical statements and bills from your providers or insurance carrier

Pharmacy receipts from the purchase of prescription medications

Records of psychological counseling you received for emotional distress related to preventable, Taxotere-related side effects

Pay stubs, invoices, or bank statements showing proof of lost wages

Employer sick notice statements or other records of any time you missed at work

Regular entries from a "pain journal" chronicling your day-to-day symptoms
How Can Hotze Runkle PLLC Help Me?
The dangerous drug lawyers of Hotze Runkle PLLC are dedicated to representing Texas patients and families who have suffered needlessly due to corporate negligence. Many of our clients are understandably hesitant to stand up against Big Pharma. But we believe holding these corporate giants financially accountable is well worth it. Our team does not shy away when it comes to defending the rights of everyday Americans. To learn more about our firm and the case, visit our Video FAQ page.
One of our objectives is for doctors to understand the side effects of the drug and the behavior of the manufacturer so that they can start to inform their patients and patients can provide informed consent. For that reason, your attorneys may request permission to speak to your doctor, to explain the case and the risks associated with the drug Taxotere. However, your lawyer will not interfere with your treatment plan in any way.
If you or someone close to you has suffered severe or irreversible side effects as a result of Taxotere use, Hotze Runkle PLLC wants to help. We can pursue a fair settlement on your behalf if you developed a long-term disability or condition that required extensive medical care. Call (800) 763-6155 or take the online case evaluation quiz to find out if you are eligible to file a lawsuit and pursue compensation.