Should My Lawyer Talk With My Doctor?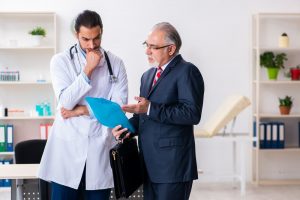 If you or someone you love has experienced harmful side effects as a result of using Taxotere during chemotherapy, you could be owed significant compensation from the manufacturer. When experiencing unexpected side effects due to medication that has been prescribed for you, it is natural to wonder whether you should consult your doctor about the issue, especially if they were the ones who prescribed it.
There are many ways that such a discussion can be beneficial to both parties, but there are also potential issues that might arise if you choose to speak with them before hiring a lawyer. That's why you should always speak with a defective pharmaceutical attorney like those at Hotze Runkle PLLC about your situation, rights, and legal options.
Our attorneys are not afraid to stand up to pharmaceutical companies when innocent people suffer unnecessary harm. Let us fight for the full and fair compensation you deserve. Our consultations are always 100% free and confidential, and we won't charge you anything until we recover compensation for you. Take our online case evaluation quiz today to see if you're eligible to participate in a lawsuit against the manufacturer of Taxotere.
DO: Allow Your Attorney to Get a Clearer Picture of Your Condition
Let your attorney speak with your primary care physician so they can better understand your medical condition, including conditions with may be related to Taxotere, like hair loss, problems with nails, or epiphora. Epiphora, or 'extreme watery eyes' is a symptom of canalicular stenosis, which is a side effect that has been linked to Taxotere.
Particularly if you're working with your primary care physician, they will be aware of any preexisting conditions you may have and can make your attorney aware of these factors, as well. Your primary care physician will also be able to help you gather the documentation you need to support your case.
This will enable your attorney to better represent you in a court of law. If they have consulted your doctor, they will be able to more accurately portray your condition as they build your case.
DON'T: Allow Your Attorney to Dictate Medical Treatment
Although it can be very helpful for an attorney to speak with your doctor regarding your symptoms, treatment, and overall condition, it can be dangerous if your attorney attempts to direct your treatment. This prevents you from receiving proper medical care and forfeits a healthy recovery process in favor of a compelling court case.
Examples of the attempted direction of medical treatment may include your attorney requesting a specific prescription, procedure, diet, or therapy for you. Your attorney should work to accurately represent you as their client and leave the diagnosis to your physician.
DO: Allow Your Attorney to Provide the Physician with Important Details
Just as it can be helpful for your doctor to give your attorney an accurate report of your condition, it can also be beneficial for your attorney to give an account of the pharmaceutical company and the way it may have misrepresented or mislabeled a drug. Your attorney will have one of the most accurate reports, as they will have consulted you, law enforcement, and potentially the insurance or pharmaceutical company associated with the case. These details can be valuable to your physician as they work to provide you with good treatment options and a healthy recovery process.
DON'T: Allow Your Attorneys to be Financially Connected to a Physician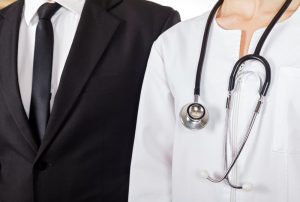 If your attorney offers your physician any financial compensation for their time, this is a bad sign. Financial coordination between lawyers and physicians can be evidence of collusion and can cause irrevocable damage to the credibility of your lawsuit. If your attorney advises getting treatment from a specific doctor or offers to pay a doctor for their time, there's a chance that they may not be representing you as honestly as they can. Both for insurance purposes and for the credibility of your case, it's important that your physician and lawyer are honest and well respected.
DO: Call Hotze Runkle PLLC Today
There are many physicians and attorneys who do not prioritize the needs of their clients. Some may be more concerned with the money they stand to make than they are with providing their clients with the care they deserve.
At Hotze Runkle PLLC, we are firm believers in putting our clients first. For many years, we've fought for justice in a wide variety of pharmaceutical cases, reaching favorable outcomes and winning cases for many of our clients from all over the country.
Our lawyers work hard to provide an honest representation of your case so that you can be as successful as possible. We're eager to stand beside you and support you as you pursue the compensation to which you're entitled for the injuries you received due to your use of Taxotere. Our Video FAQ page answers some of the questions about our firm and the case.
If you're ready to take the next steps toward compensation in your case, take our online case evaluation quiz to see if you're eligible to participate in a Taxotere lawsuit. With Hotze Runkle PLLC, the journey towards justice can begin today.