Five Conditions That Might Qualify for the Taxotere Lawsuit
Five Conditions That Might Qualify for the Taxotere Lawsuit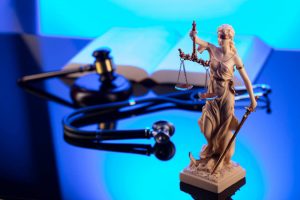 The drug Taxotere (docetaxel) is a chemotherapy drug used to treat a variety of cancers, including breast, stomach, prostate, lung, head, and neck cancers. Taxotere works by inhibiting cancer cell growth. However, while Taxotere can be an effective treatment for cancer and has been shown to slow the spread of the disease, it has also caused some alarming health problems in patients who received the drug.
Thousands of lawsuits that are now active and pending in Louisiana allege that Taxotere causes permanent eye damage, including blindness. The plaintiffs in these cases have argued that the manufacturer of Taxotere failed to warn the public about the dangers associated with receiving the drug, despite being aware of the risks for years.
If you received Taxotere as a cancer treatment and later suffered permanent hair loss or vision loss, among other health problems, you could be entitled to pursue compensation through a product liability lawsuit.
Who Is Eligible for a Taxotere Lawsuit?
There are numerous ways you may qualify for a Taxotere lawsuit. If you received Taxotere as a treatment for breast cancer or another type of cancer, and you later experienced one or more of the following symptoms, you could be entitled to pursue legal action against the manufacturer of Taxotere: Sanofi-Aventis.
Severe pain in the eye area
Sudden vision loss
Swelling eyelids
Soreness
Blurred vision
Enlarged blood vessels
Sensitivity to light
Redness
Blocked tear ducts
Epiphora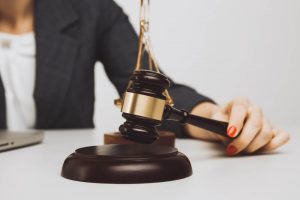 A recent study found that women who received taxane chemotherapy drugs, of which Taxotere is one, were at a higher risk of developing epiphora and optic neuropathy. They were also at a less exact but still elevated risk of developing cystoid macular edema.
Other eye-related issues apart from epiphora that patients who received Taxotere have reported include dry eyes, eye infections, canalicular stenosis, headaches, dulled vision, and cloudy eye lenses.
If you were prescribed Taxotere as part of your cancer treatment regimen, later suffered eye issues or vision loss, and believe that your use of Taxotere is to blame for your eye problems, you might qualify for a lawsuit. You should speak with an attorney right away to find out if you have a strong personal injury case against Sanofi-Aventis.
Filing a Taxotere Lawsuit
The easiest way to find out whether you qualify for a Taxotere lawsuit is to schedule a free consultation with an experienced national mass tort litigation lawyer. A seasoned attorney will be able to help you determine whether you have a legitimate claim. At Hotze Runkle PLLC, we don't charge for our consultations, and we don't collect an upfront legal fee. Our attorneys work on a contingency fee basis, so we will not collect our legal fee unless we successfully secure a settlement or judgment for you.
Prior to your initial consultation, you should obtain copies of your medical records from your treating oncologist and your optometrist, demonstrating that you received Taxotere as part of your cancer treatment and that you subsequently suffered vision problems. Any other documentation or evidence that you can produce to back up your claims can also be helpful.
Our attorneys will explain your rights and help you understand how the legal process works. If you decide to hire us, we will ensure that all of your forms are properly filled out, and we can even file the complaint on your behalf.
Current Status of Taxotere Lawsuits
As of March 2022, there had been almost 12,000 lawsuits filed on behalf of clients who suffered hair loss after receiving Taxotere. There were also 14 lawsuits filed in Louisiana federal court on behalf of clients who suffered vision loss or other vision problems after being treated with the drug. No settlements have been paid out to victims thus far.
Sanofi-Aventis won two separate sample trials, formally referred to as bellwether trials, involving hair loss lawsuits in 2019 and 2021, but litigation is still ongoing. Lawsuits related to vision loss and impairment are also ongoing but are in the early stages of litigation. Mass tort lawyers, including the attorneys at Hotze Runkle PLLC, are currently accepting and investigating new cases.
Contact a Taxotere Lawsuit Lawyer Today
Did you suffer vision problems after receiving Taxotere as a cancer treatment? If so, you might be eligible to file a lawsuit against Sanofi-Aventis for failing to manufacture a safe product and neglecting to disclose the risks associated with their product. You should not be responsible for any expenses associated with your vision problems if the company's negligence is to blame.
Hotze Runkle PLLC has the resources to conduct a thorough investigation of your claim, gather evidence to support your case, determine the total value of your lawsuit, and help you navigate the legal system. Contact us right away at (800) 763-6155 for a free, no-risk consultation to find out how our lawyers can help you seek the financial relief you deserve.