What Is a Medical Power of Attorney?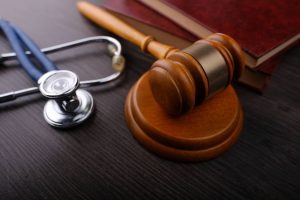 If you become incapacitated through illness or injury and can longer speak or make medical decisions for yourself, Texas law allows you to designate a trusted person to make important medical decisions on your behalf.
By completing a medical power of attorney while you are conscious and able to do so, you can designate an "adult surrogate" to make decisions for you if you become comatose, unconscious, or otherwise incapable of making decisions on your own.
Understanding a Texas Power of Attorney
In a medical power of attorney, you are the principal, and the individual you designate is the agent. Your physician must be licensed in Texas, and your health care providers must be licensed or certified.
Texas Health and Safety Code §313.004 allows certain people to make important medical decisions on behalf of others, and the state allows the following individuals, in the order listed, to act on your behalf even without a medical power of attorney:
Your current spouse
Your adult child
A majority of your adult children acting together (2
Your parents
Any adult individual you clearly identified to act on your behalf before you became incapacitated, your nearest living relative, or a member of the clergy.
Regardless of whether you are married or have adult children, you should consider the following when making decisions regarding a medical power of attorney:
If you are divorced, your ex cannot act as an adult surrogate unless you specifically designate them as your agent in a medical power of attorney.
Your parents have passed away, or they are unable to make important medical decisions themselves.
Even if you are married, you and your spouse could become incapacitated in the same accident, or doctors may not be able to get in contact with your spouse when necessary.
You have no family members close by who could be located quickly in an emergency.
You are estranged from family, and they will be unlikely to act on your behalf.
You do not want to place the burden on your spouse or children to make potentially life or death decisions for you.
You want to limit the decision-making authority of certain people should you become incapacitated.
Whatever your situation, you can complete a medical power of attorney to designate an agent to act on your behalf. You may also request alternate agents to act in the event your primary agent becomes incapacitated, passes away, or refuses to act as an agent.
Witnesses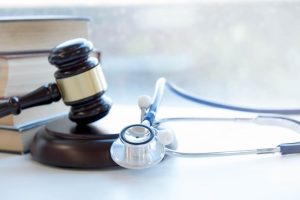 In order for your medical power of attorney to be valid, you have to sign the document in the presence of a notary public or in the presence of two witnesses, each of whom must also sign. Each witness must be a competent adult, and one of the two CANNOT be one of the following:
The individual you designated to make medical decisions for you
A blood relative or your current spouse
A beneficiary of your estate or anyone who has a claim to your estate
Your attending physician or any other employee of your health care facility who has provided medical care directly to you
If you are physically unable to sign your medical power of attorney, another adult may sign it using your name as long as you are present and give consent.
What Decisions Can Your Agent Make?
Your agent can legally make any and all decisions regarding your health care, but they must act in accordance with your wishes and any instructions you provide on the form.
If you already have a "do not resuscitate" order and/or an advance directive regarding life-sustaining treatment on file, those directives will override the medical power of attorney, and your agent will not be able to make decisions regarding those treatments. If you do not have either directive on file, the agent may make those decisions.
When Does It Go into Effect?
Your medical power of attorney will go into effect immediately after you sign and present it to your agent. You may specify an expiration date, but the document will remain valid if you are incapacitated on that date.
You may revoke your medical power of attorney by notifying the agent or health care facility either in writing or verbally. You may also revoke your current medical power of attorney by creating a new one.
Contact Us
You want to protect yourself against all contingencies and ensure you receive the medical treatment and legal treatment you want if you're incapacitated, and you want to make sure ensure it adheres to your wishes and instructions. A medical power of attorney provides this for you.
The Taxotere lawsuit lawyers at Hotze Runkle PLLC can help you with the process, and can also help you pursue compensation for any injuries you sustained as a result of chemotherapy using Taxotere.
Taxotere is a chemotherapy drug that has been linked to side effects such as epiphora (extreme watery eyes) as a result of a condition called canalicular stenosis, which, if not caught and treated early, may become permanent, permanent hair loss, and damage to other tissues, such as your nails.
Take our online case evaluation quiz to see if you qualify to file a lawsuit with us, or call us at (800) 763-6155 for a consultation. We are helping people all over the country with their case.