What Happens if I Lose My Job Due to Side Effects from Taking Taxotere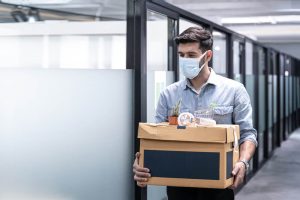 If you suffer from breast cancer or some other forms of the disease, you might have received Taxotere (docetaxel) as part of your treatment. A powerful cancer drug, Taxotere has been linked to numerous serious side effects, including permanent eye damage.
Side Effects of Taxotere
Developed by Sanofi-Adventis, Taxotere was approved by the FDA in 1996, and it is used to treat various forms of cancer, including breast, lung, head and neck, prostate, and stomach.
The generic name for Taxotere is docetaxel. Although researchers have documented its success in slowing tumor growth and increasing cancer survival rates, the drug has also been shown to have many side effects, including the following:
Infections
Nausea and vomiting
Diarrhea and constipation
Anemia
Nerve damage
Breathing problems
Skin reactions
Fluid retention
Body pain
Additionally, Taxotere has been linked to causing permanent hair loss (alopecia) in patients, as well as eye problems, such as canicular stenosis. Canicular stenosis is a blockage of the tear ducts, and patients suffering from canicular stenosis regularly experience the following:
Excessive watering in the eyes (epiphora)
Blurred vision
Swelling in and around the eyes
Eye irritation
Canicular stenosis needs to be diagnosed and treated quickly or it can cause a permanent blockage of a patient's lacrimal system, which includes the glands and ducts surrounding the eyes. The permanent eye damage Taxotere can cause can lead to severely reduced vision or even complete blindness.
Taxotere Side Effects and Your Job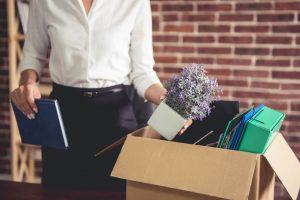 Experiencing constant nausea, digestive problems, and overall body pain from receiving Taxotere can cause you to miss work due to being sick. Even if you do make it in, you will likely have to interrupt your work and schedule to deal with your symptoms.
As if that weren't bad enough, you might have lost your sight or have greatly reduced vision due to canicular stenosis or some other preventable eye disorder brought on by Taxotere. If you work in certain industries like transportation, construction, or manufacturing, you must be able to see to perform your job. Regardless of your occupation, most people rely on their eyes and your vision for all aspects of your life.
You may have continued to work while undergoing cancer treatment, but vision loss adds a new complication that may mean you will have to leave work altogether. Losing your job will also mean that you will lose your health benefits as well as your source of income. You have every right to be concerned about how you can support yourself and your family going forward. We offer the following suggestions.
Talk with Your Employer
First, you need to discuss the situation with your employer, and ask your human resources representative to explain your options regarding disability insurance you purchased through your employer's plan. You may qualify for any of the following:
Short-term disability
Long-term disability
Long-term care
Vision care
You may also ask about COBRA benefits, which can allow you to continue your benefits for a period of time after you leave your job. However, you must qualify and apply for COBRA benefits, and there are strict deadlines you must meet in the application process. A fairly expensive option as well, the cost of COBRA is usually between $400 – 700 a month, with additional administrative fees.
Federal Protections
Established under the Consolidated Omnibus Budget Reconciliation Act, COBRA is a federal protection for employees' health insurance, and you have other federal protections as a worker dealing with a serious illness or disability, including:
Employee Retirement Income Security Act (ERISA) – This protects your rights regarding your employee health insurance benefits.
Health Insurance Portability and Accountability Act (HIPAA) – This Act provides privacy protections for your medical information and allows you to designate who may obtain your records.
Family and Medical Leave Act (FMLA) – If you work at a company with 50 employees or more and you have worked there more than a year, FMLA allows you to take a certain amount of unpaid time off work for treatment and recovery from a serious medical condition.
American with Disabilities Act (ADA) – Applicable to companies that employ 15 or more, the ADA prohibits an employer from treating you unfairly due to your condition and requires them to provide reasonable accommodations so that you can perform your job. It also allows you to sue your employer to get your job back.
Protect Your Rights
You have many rights as a worker who is dealing with a serious medical condition, and the Taxotere lawsuit lawyers of Hotze Runkle PLLC will discuss all your options with you if you lost your job due to the side effects of Taxotere. We are helping people all over the country launch a lawsuit against Sanofi-Adventis to recover compensation and hold them responsible for the suffering they knowingly inflicted on millions of people with their chemotherapy drug.
Contact us today at (800) 763-6155 to request a confidential consultation or take our online case evaluation quiz to find out if you qualify to launch a Taxotere lawsuit with us.